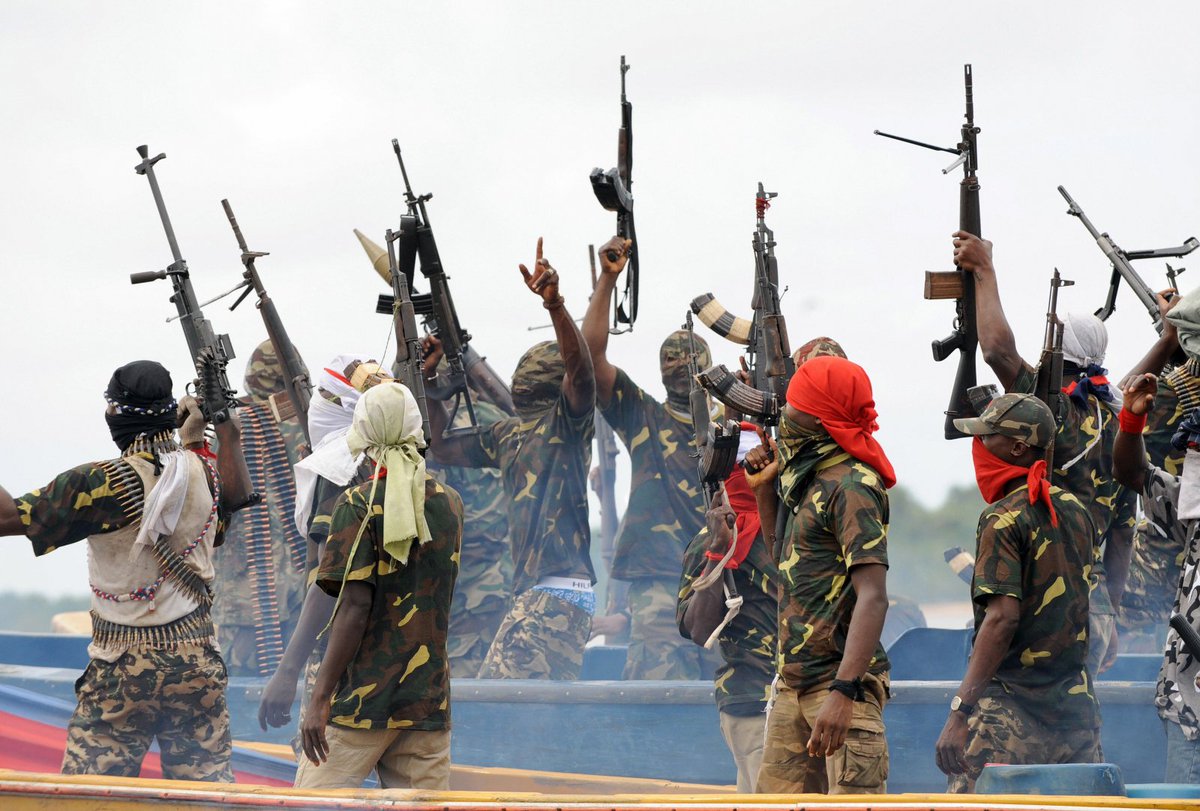 The Federal Government have began to repair pipelines damaged by Niger Delta Avengers militant in the oil rich region while shunning warnings issued by the militants.
According to a statement released by the group recently warned that ''we are going to redirect and re-activate all our activities if the Government,oil companies and thier services firms do not heed to this modest warnings of not carrying out repair works and suspend the buying of crude oil from our region,as we await the right atmosphere that will engender genuine dialogue.''
Some community sources said that ''soldiers were escorting badges,tugboats loaded with equipments and personnel heading for the repairs of the damaged facilities of NGC,a subsidiary of Nigerian National Petroleum Coporation (NNPC) on Sunday.''
Chief Moses Bebenimibo,The chairman of Kunukunuma Federated Communities,also confirmed the developement that contractors carrying out the maintenance Melcurt Nigeria Limited did not involve the host communities.
Bebenimibo accused the Federal Government of being interested in only the oil that flows not the well-being of the people.He said ''They are good in using the military to always intimidate and subdue us in matters that affect us as people in this end.''