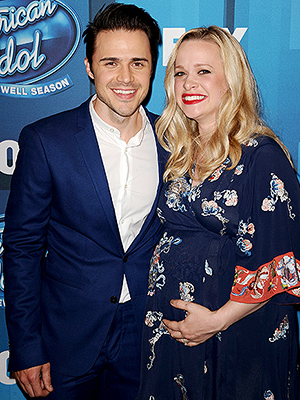 The American idol season 8 winner and his wife Katy welcomed their second child,a girl on Saturday,June 18, in Nashvillem,Tenessee and weighed about 7lbs,10oz and 19inches long.
The singer wrote on his instagram page ''welcome to the world Rosie.oh man i'm done.she's already got me figured out;i think.''
''Excuse me while i go learn how to braid hair on YouTube for the next 13years.cuz that's how long it gonna take me.''
Allen and Katy who got married in 2008 are already a parent to a 1-year old son,Oliver Neil.
See the cute photosf the daughter below.