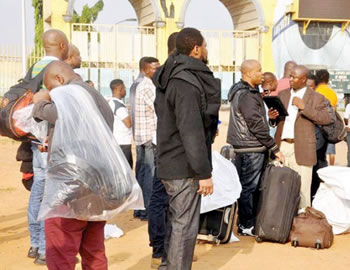 THE Federal Government has launched a National guidelines developed to assist caregivers and service providers in mobilising resources for the protection and assistance service to victims of human trafficking in Nigeria.
The document was developed by the National Agency for the Prohibition of Trafficking in Persons (NAPTIP) in collaboration with the United Nations Office on Drugs and Crimes (UNODC) and was launched by the government as part of programmes marking the 2016 International Anti-Human Trafficking Day.
Over 5,000 out of about two million Nigerians,young girls and boys trafficked within Nigeria and to various foreign countries for sexual exploitation and hard labour had so far been rescued by NAPTIP.
Acting Director-General of NAPTIP, Alhaji Abdulrazak Dangiri, speaking at the launch of the document, ''Guidelines on National Referral Mechanism for Protection and Assistance to Trafficked Persons in Nigeria (NRM)'', said it was unfortunate that the country lacked coordination of rehabilitation procedures as a result of absence of documented guidelines.